The Role Manufactory
In cooperation with the leading paper mills in Europe, APV Germany offers a comprehensive range of paper products for a wide variety of roll-based applications.
Beyond the usual factory standards, our modern machine park allows the production of almost all imaginable specifications and dimensions from 50 mm to a maximum of 3200 mm roll width.
The application possibilities are very varied and range from packaging applications, packaging production for food and consumer goods, printing processing to applications in mechanical engineering, medical technology, the automotive, textile and electrical industries. All available paper qualities are certified for direct contact with food.
Our experienced team will help you choose the right quality for your needs.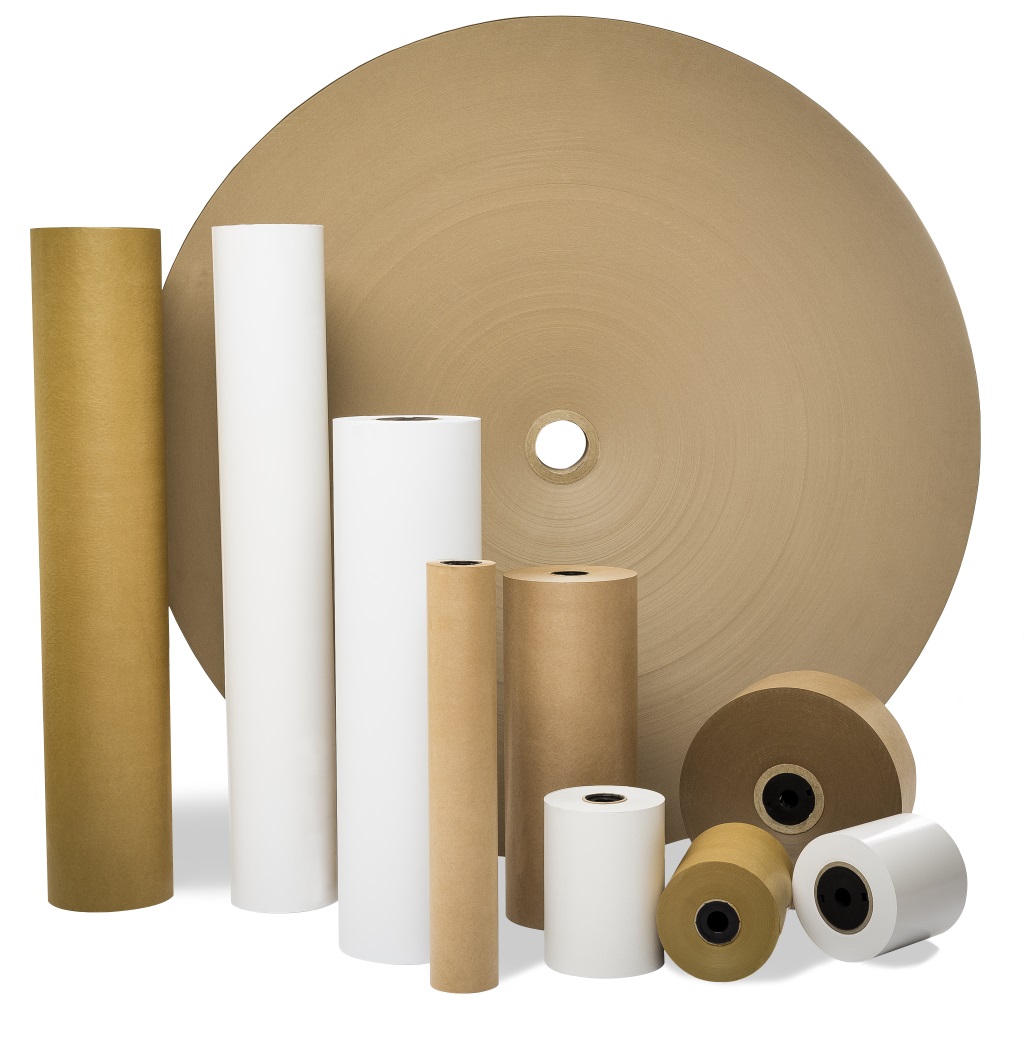 Roll papers from APV for a variety of applications:
Base papers for packaging production
Print & label paper
Cover & intermediate position paper
Paint masking paper
Stuffing & wrapping papers
Release & coating base papers
Forerun papers
Selected papers with FSC®-label
All qualities are certified for food contact.
Questions? Please call us: +49(0)5461 946610
Production as:
Narrow rolls
starting from 50 mm width
Packaging and Secare rolls
classic small and short rolls
FSC-seal of approval
Selected paper qualities with the FSC® certificate