CERTIFICATES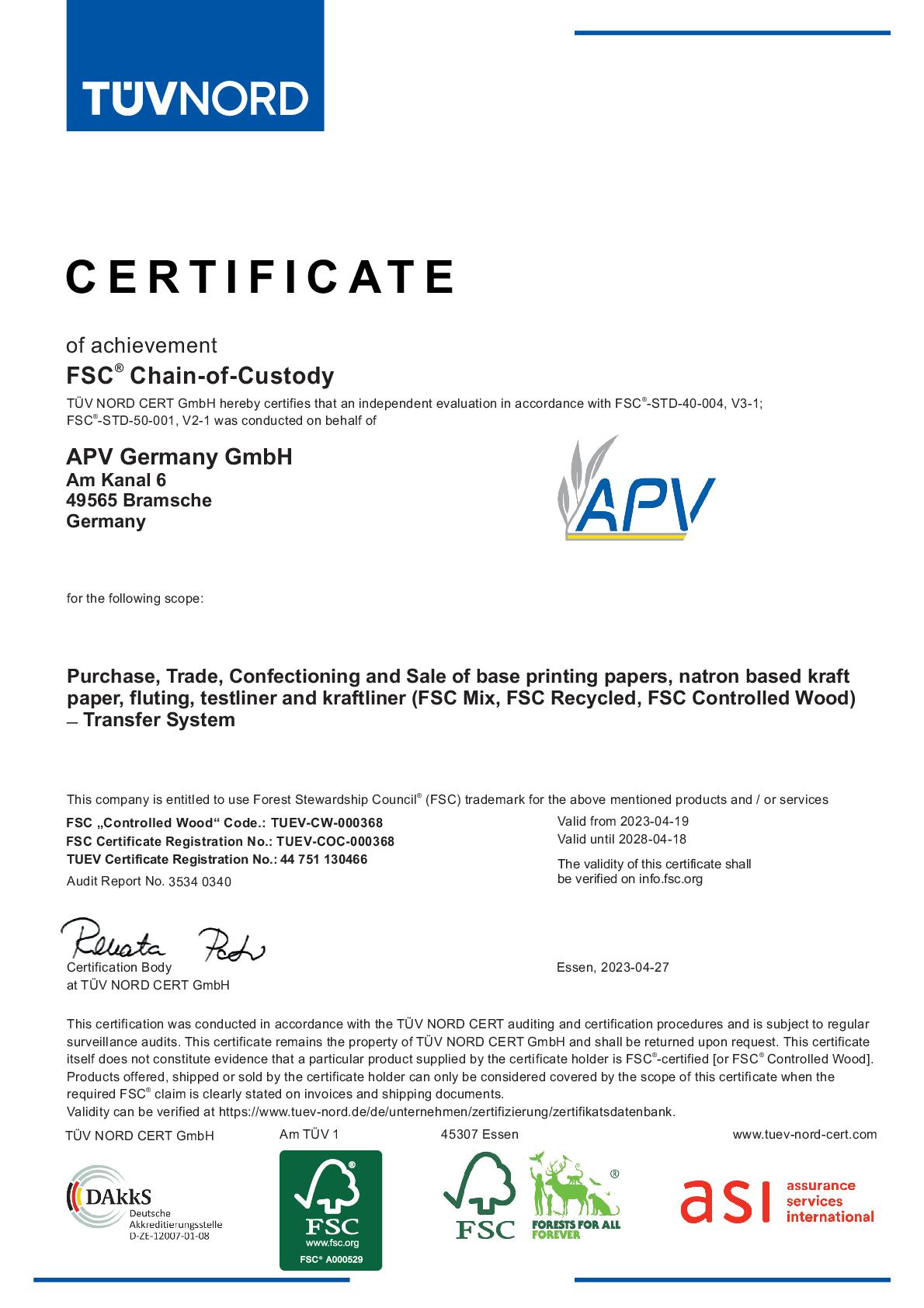 FSC®-Certificate
The FSC®-Logo has been established as the standard for responsible and sustainable forest management. In everyday life it is visible on many paper and wood products. The label ensures no blends with not controlled wood or paper for the entire chain of coping processing and marketing.
To convert already FSC certified materials, APV Germany GmbH owns since April 2013 a product chain certificate (CoC) because FSC materials have to be identifiable during their processing till the final product.
---
HACCP-Certificate
The principles of HACCP have been made for prevention of health risks in food production.
The regulations for hygiene and cleanness are grounded in the HACCP system. We have taken the certification process of HACCP for guarantee our food production customers a seamless production in subject to these regulations on request.
---